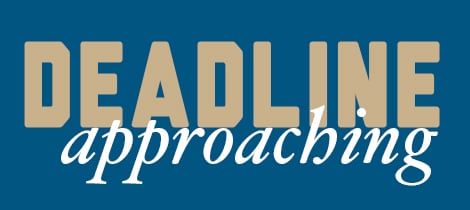 The abstract submission for Technical Papers is mandatory and needs to be submitted by March 27, 2016, end of day AOE (Anywhere on Earth time zone).  No extensions will be given for abstract submissions.
New this year: 
Double-blind review: SC16 Technical Papers submissions will undergo a double-blind reviewing process. For an explanation of this policy and guidelines for preparing your submissions, please click here.
In particular, one important change is that all authors must declare their conflicts of interest (COIs) *after* submitting abstracts (by March 27) but no later than **April 3 at 23:59 AOE**. You will submit these COIs at the submissions site; you will see a link to do so after you submit your abstract ("My People Conflicts").
In summary, the timeline of submission events is:
March 27 at 23:59 AOE — Abstracts due.
April 3 at 23:59 AOE — Conflicts of interest due.
April 3 at 23:59 AOE, with automatic 1-week extension to April 10 at 23:59 AOE — Papers due (no further extensions will be granted).
Reproducibility initiative: As part of an initiative that aims to increase the level of reproducibility and replicability of results, SC16 invites authors of technical papers to volunteer to publish their methodology, code, and data with the paper, if their paper is accepted to SC16.
Again, click here for more information. If you have additional questions, please send them to papers@info.supercomputing.org.